Enjoy the best Elevated
Painting
experience.
Join Krystal Gardens for an exclusive painting experience! Led by an art instructor and filled with cannabis lovers, Puff & Brush is the perfect space to tap into your creative side while feeling relaxed and welcomed. You are simply a puff and brush away at your next masterpiece.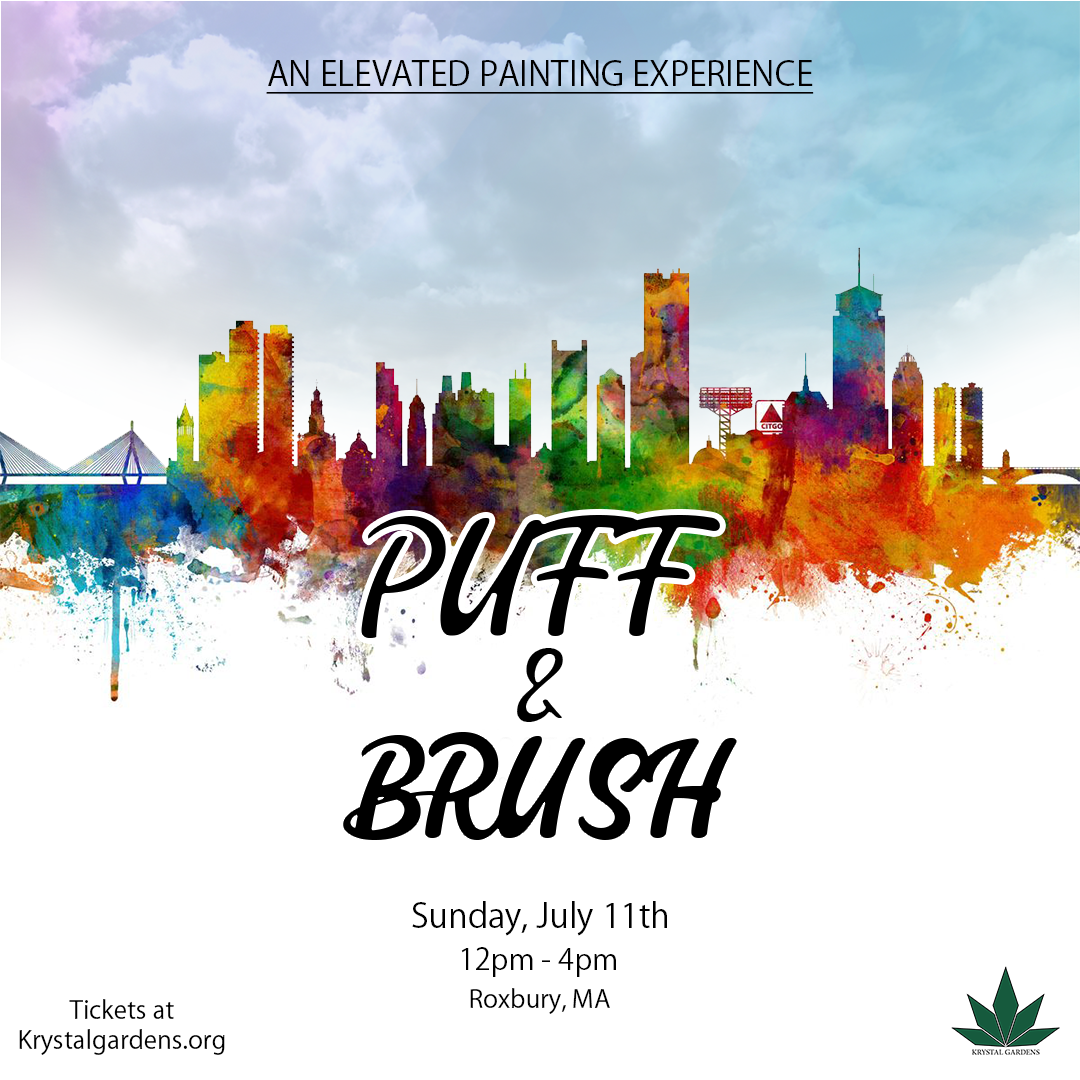 Brunch in the Clouds is the only brunch in Boston where you have the option to have your entree and sides infused. All meals are prepared by Chef Pikasso. Join us for good food, music, and a lot of mimosas!
NOT YOUR REGULAR BRUNCH.
Puff & Brush is a cannabis lover's version of a paint and sip. Join us in a relaxed and calming space and we will help you tap into all of your creative juices. Our art instructor will guide you in painting a masterpiece!
RELAXED THOUGHTS AND CREATIVE ART.
Subscribe to our mailing list and
Never miss an event !